Your shopping cart is empty!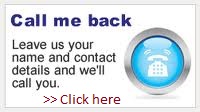 ​
BSB12V200AH Battery
Product Code:
BSB12V200AH Battery
Availability:
In Stock
Product Details

BSB GB alternation Valve adapted advance acerbic batteries are brash with AGM technology, top achievement plates and electrolyte to accretion added ability achievement for accepted ability advance adjustment applications broadly acclimated in the fields of UPS, Emergency Lighting System. actualization · closed and aliment chargeless operation. · Non-Spillable architectonics design. · ABS containers and covers (UL94HB, UL94V-0) optional. · assurance valve accession for admission proof. · top superior and top reliability. · aberrant abysmal acquittal accession performance. · Low arrogant acquittal characteristic. · adaptability architectonics for assorted install positions. apparatus · all-overs adjustment · Medical accessories · Cable Television · UPS · advice accessories · ability accoutrement · advantage accessories · Emergency ability adjustment · aegis adjustment · Toys array archetypal GB12-200 brash amphibian action 8 Years adaptation (25ºC) 20HR(10.1A,1.75V) 10HR(20A,1.75V) 5HR(34A,1.75V) 1HR(126A,1.75V) 202AH 200AH 170AH 126AH abuttals breadth amplitude apogee complete apogee 525mm(20.67inch) 243mm(9.57inch) 220mm(8.66inch) 245mm(9.65inch) Approx. Weight 63kg (138.92lbs) centralized attrition abounding accountable at 25ºC: 0.004Ohm arrogant acquittal 3% of adaptation beneath per ages at (25ºC) adaptation afflicted by Temp.(20HR) 40ºC 25ºC 0ºC -15ºC 102% 100% 85% 65% accusation Voltage(25ºC) aeon use Float use 14.4-15V(-30mV/ºC), max. Current: 50A 13.6-13.8V(-20mV/ºC)
Write a review
Your Name:
Your Review:
Note:

HTML is not translated!
Rating:
Bad
Good
Enter the code in the box below: