Your shopping cart is empty!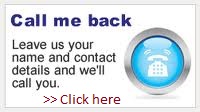 ​
Blue Gate 2KVA Inverter
Product Code:
Blue Gate 2KVA Inverter
Availability:
In Stock
Product Description
The Bluegate 2000 converts DC power to AC power with amazing transfer efficiency. With a 600-watt /1200-watt continuous output and compact design, the unit is ideal for running TVs, stereos, desktop or laptop computers and other home appliance.
ADVANTAGES
They are extremely rugged and can withstand tougher operating environment than others, including Gelled electrolyte battery for the following reasons:
* In BLUEGATE AGM deep cycle, all electrolyte(acid) is contained in the glass mat, they can not spill, even if broken. The plate in Blue Gate Deep cycle battery are tightly packed, rigidly mounted, and will withstand shock and vibration better than any other standard battery.
* Plate thickness (of the positive plate) matter a lot, because of a factor called "positive grid Corrosion".This ranks among the top three reasons for battery failure. The postive plate is what gets eaten away gradually, so eventually when there is nothing left, it all falls to the bottom as sediments. Thicker plate are directly proportional to longer life, so all thing being equall, the battery with the thickest plate will last longer. AND THAT IS THE BLUEGATE DEEP CYCLE [AGM] BATTERIES ADVANTAGE!
Write a review
Your Name:
Your Review:
Note:

HTML is not translated!
Rating:
Bad
Good
Enter the code in the box below: