Your shopping cart is empty!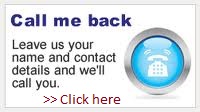 ​
Blue gate 1KVA Inverter
Product Code:
Blue gate 1KVA Inverter
Availability:
In Stock
Product Details
The Bluegate 1000 converts DC power to AC power with amazing transfer efficiency. With a 600-watt /1200-watt continuous output and compact design, the unit is ideal for running TVs, stereos, desktop or laptop computers and other home appliance Details
1) BLUEGATE Inverter are designed with an intelligent 1-phase-in, 1-phase-out pure sine wave output supply. It is tailored toward meeting the requirements of offices and homes, with the unstable electritricity and frequent power failure.
2) BLUEGATE Inverters are designed for flunctuation-free and noise free performance.
3) BLUEGATE Inverters can also automatically switch to battery mode when there is power outage.
4) BLUEGATE inverters come with built-in rugged charger for charging your batteries.
5) BLUEGATE inverters come with overload and shot circuit protection.
6) BLUEGATE inverters come with battery-pole inverter protection and battery deep discharge protection.
7) BLUEGATE inverters can also handle high surge hence capable of starting heavy load.
Write a review
Your Name:
Your Review:
Note:

HTML is not translated!
Rating:
Bad
Good
Enter the code in the box below: