Your shopping cart is empty!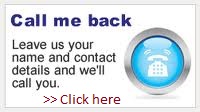 ​
Nokia 220 (Dual SIM)
Product Code:
Nokia 220 (Dual SIM)
Availability:
In Stock
Primary camera sensor size: 2 MP
Maximum music playback time: 51.5h
Photo sharing: Facebook;Share over Bluetooth;Photo sharing with Slam
Social apps: Facebook;Twitter
Dual SIM: Dual Standby SIM
Display and User Interface
Display resolution: QVGA (320 x 240)
Display colors: HighColor (18-bit/262k)
Display technology: LCD transmissive
Dedicated hardware key: 4-way Navi key with select, Alphanumeric keypad, Call key, Power/End key
Dual SIM: Dual Standby SIM
Charging connectors: Micro-USB
AV connectors: 3.5 mm audio connector
System connectors: Micro-USB-B
USB: USB 1.1, USB Mass Storage
Bluetooth profiles: Phone Book Access Profile (PBAP) 1.1, Object Push profile (OPP) 1.1
GSM network: 900 MHz, 1800 MHz
GSM max data speed UL: GPRS 85.6 kbps
Battery: BL-5C 3.7V 970mAh
Battery capacity: 1100 mAh
Maximum 2G talk time: 15 h
Maximum standby time with dual SIM: 24 days
Maximum music playback time: 51.5 h
Maximum video playback time: 11 h
Maximum cellular network browsing time: 7 h
User data storage: In device, Memory card
Expandable memory card type: MicroSD
Maximum memory card size: 32 GB
Software and applications
Features (Personal information Management): Recorder, Calculator, Clock, Calendar, Converter, Alarm clock, Reminders, Phonebook, Alarm clock with ringtones, Flashlight
Game features: Native games
Software platform & User Interface
Operating system: Nokia OS
Instant messaging: Facebook, Yahoo! Messenger
Messaging features: Text messaging, Unified MMS/SMS editor, Distribution lists for messaging, Multimedia messaging, Conversational chat style SMS, Concatenated SMS for long messages, Number screening for messaging
Features (Call Management): Automatic answer, Call waiting, Call history, Call forwarding, Call logs: dialled, received and missed, Conference call, Fixed Dialling Number, Integrated hands-free speakers, Speed dial, Voice mail, Call barring
Speech codecs: GSM FR, GSM HR, AMR-NB, GSM EFR
Social apps: Facebook, Twitter
Photo sharing: Facebook, Share over Bluetooth, Photo sharing with Slam
Video sharing: Video sharing with Slam
Primary camera sensor size: 2 MP
Camera Focus Type: Fixed focus
Camera F number/aperture: f/2.8
Camera image format: JPEG
Capture modes: Video, Self-timer
Scene modes: Automatic, Night
Colour tone modes: Normal
Audio features: Music player
Codecs: MP3, AAC LC, MIDI
Audio format: Wav, AAC, MP3, MIDI
Audio playback codecs: MIDI, MP3, AAC LC
Radio features: FM RDS radio
Voice and audio recording
Recording: Voice recorder
Audio recording file formats: Wav
Audio recording codecs: LPCM
Audio recording features: Mono
Camera video resolution: QVGA (320 x 240)
Camera video frame rate: 15 fps
Video playback frame rate: 30 fps
Video playback codecs: H.263, H.264/AVC, MPEG-4
Video playback file formats: 3GP, MP4
Video recording formats: AVI M-JPEG
Main video camera features
Video recording features: Video zoom
Materials: Free of PVC, Free of nickel on the product surface, Free of BFR, rFR as in Nokia Substance List
Energy efficiency: Unplug charger reminder
Product is recyclable (up to): 100% recoverable as materials and energy
User guide: One colour printing
Packaging: Made of renewable materials, Minimized package, Packaging is 100 % recyclable, Containing up to 85% recycled materials, Virgin wood fibres up to 100% certified
Hearing: Vibrating alerts
Vision: Vibrating alerts, Screen magnification
Physical skills: Speakerphone, Speed dial
Write a review
Your Name:
Your Review:
Note:

HTML is not translated!
Rating:
Bad
Good
Enter the code in the box below: