Your shopping cart is empty!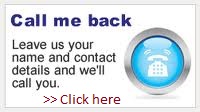 ​
Nokia Asha 206 (Dual SIM)
Product Code:
Nokia Asha 206 (Dual SIM)
Availability:
In Stock
Display and User Interface
Display resolution: QVGA (320 x 240)
Display colors: HighColor (16-bit/64k)
Display technology: LCD Transmissive
Operating keys: 4-way Navi key with select, Alphanumeric keypad, Call key, Power/End key
Dual SIM: Dual Standby SIM
Charging connectors: 2.0 mm Charging Connector
AV connectors: 3.5 mm Nokia AV Connector
Bluetooth: Bluetooth 2.1 + EDR
Bluetooth profiles: SIM Access Profile (SAP), Phone Book Access Profile (PBAP) 1.0, Service Discovery Application Profile (SDAP)
GSM network: 900 MHz, 1800 MHz
GSM max data speed DL: EGPRS 236.8 kbps
GSM max data speed UL: GPRS 85.6 kbps
Battery capacity: 1110 mAh
Maximum talk time (2G): 20 h
Maximum standby time with dual SIM: 28 days
Maximum music playback time: 41 h
Maximum video playback time: 6 h
User data storage: Memory card
Expandable memory card type: MicroSD
Maximum memory card size: 32 GB
Software and applications
Personal information management features: Digital clock, Recorder, Calculator, Clock, Calendar, Converter, Fixed dialling number, Notes, Alarm clock, Reminders, Phonebook, To-do list, Alarm clock with ringtones, Dictionary
Sync type: Remote SyncML synchronisation, Local SyncML synchronisation
Sync content: Calendar, Contacts
Game features: Java games
Graphics format: JPEG, EXIF
Software platform & User Interface
Operating system: Nokia OS
Software release: Series 40
Software updates: Firmware Over-the-Air (FOTA)
Email clients: Gmail, Nokia Mail, Hotmail, Yahoo! Mail, Direct mail
Email protocols: SMTP, IMAP4, POP3, IMAPS
Email features: Email attachments, Multiple email accounts, HTML emails
Supported instant messaging services: Nokia Chat, Facebook, Windows Live Messenger, Direct chat, Hangouts, Twitter, Yahoo! Messenger
Messaging features: Instant messaging, Multiple SMS deletion, List of recently used numbers, Text messaging, Unified MMS/SMS editor, Automatic resizing of images for MMS, Distribution lists for messaging, Multimedia messaging, Conversational chat style SMS, Unified inbox for SMS and MMS, Concatenated SMS for long messages, Picture messaging
Call management features: Call waiting, Call forwarding, Call logs: dialled, received and missed, Conference call, Fixed dialling number, Integrated hands-free speakers, Speed dial, Call barring
Supports amount of contacts: 1000
Ringtones: Downloadable ringtones, MP3 ringtones, Video Ringtones
Speech codecs: GSM FR, GSM HR, AMR-NB, GSM EFR
General Security features: Firmware update, Device lock, PIN code
Internet browser capabilities: Nokia Xpress Browser
Social apps: Facebook, Twitter
Photo sharing: Facebook, Send as email attachment, Share over Bluetooth
Main camera sensor: 1.3 MP
Camera resolution: 1280 x 960 pixels
Main camera f-number/aperture: f/2.8
Camera focal length: 36 mm
Camera minimum focus range: 15 cm
Camera image formats: JPEG/Exif
Main camera - other features: Landscape orientation, Auto and manual white balance, Active toolbar, Still image editor, Full screen viewfinder
Capture modes: Sequence, Video, Still, Self-timer
Colour tone modes: Sepia, Normal, Negative, Greyscale
White balance modes: Incandescent, Fluorescent, Daylight, Automatic
Light sensitivity: Automatic
Photos viewed by: Photo editor, Slide show, Album, Timeline
Music apps: Nokia Music Manager
Audio features: Playlists in Music player, Selection criterion in Music player, Music Player, Loudness, Media Player, Album graphics display in Music player
Codecs: MP3, AAC LC, AMR-NB, AMR-WB, MIDI, GSM FR
Audio playback file formats: WAV, MP4, AAC, MP3, WMA, AMR, WMV
Radio features: Stereo FM radio, Radio recording4, FM Radio, FM RDS radio
Voice and audio recording
Recording: Voice recorder
Audio recording file formats: AMR
Audio recording codecs: AMR-NB
Audio recording features: Mono
Camera video resolution: QCIF (176 x 144)
Camera video frame rate: 10 fps
Video playback frame rate: 15 fps
Video playback codecs: H.263, H.264/AVC, MPEG-4
Video playback file formats: 3GP, MP4, WMV, ASF, AVI
Video recording formats: 3GP/H.263, MP4/MPEG-4
Video white balance modes: Fluorescent, Incandescent, Automatic, Daylight
Main video camera features
Video recording colour modes: Negative, Sepia, Greyscale, Normal
Materials: Free of PVC, Free of nickel on the product surface, Free of BFR, rFR as in Nokia Substance List
Energy efficiency: Energy efficient charger, Unplug charger reminder
Eco content and services: Available at Nokia Store
Recycling: 100% recoverable as materials and energy
User guide: One colour printing
Packaging: Made of renewable materials, Containing up to 60% recycled materials, Minimized package, Packaging is 100 % recyclable, Virgin wood fibres up to 100% certified
Write a review
Your Name:
Your Review:
Note:

HTML is not translated!
Rating:
Bad
Good
Enter the code in the box below: