Your shopping cart is empty!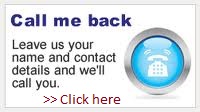 ​
How to Start a Home-Based Writing Business by Lucy V. Parker
Product Code:
9780762728343
Availability:
In Stock
ISBN 10: 0762728345 ISBN 13: 9780762728343 Publisher: Globe Pequot Pr, 2003
Earn a living writing advertising copy, producing flyers and brochures, or ghostwriting, without leaving home. This guide explains how to set up a home-based writing business.

Review:

A front-page byline in The New York Times! A People magazine cover story! A travel assignment in Katmandu! Dream on. This is a book, says author Lucy V. Parker, about commercial writing, business writing, nonfiction writing. It is a book about obtaining practical,
often unglamorous assignments that can pay the bills. Sure, celebrity profiles and investigative journalism can be thrilling, but so can paying the rent. Besides, someone has to write all those newsletters, brochures, press releases, speeches, instructional manuals, and articles for employee magazines. With Parker's help, you can write a business plan, form a business, market your services, learn what to charge (and how to collect your due), and deal with taxes and contracts. Parker even tells you how to cope with the loneliness inherent in running a solo venture. Hint: online chat rooms are OK, but people breaks are better. With profiles of 10 successful professionals from a variety of specialties and a list of 60 key assignments for home-based writers. --Jane Steinberg
Write a review
Your Name:
Your Review:
Note:

HTML is not translated!
Rating:
Bad
Good
Enter the code in the box below: