Your shopping cart is empty!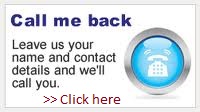 ​
People Before Profit: The New Globalization in an Age of Terror, Big Money, and Economic Crisis by Charles Derber
Product Code:
9780312306694
Availability:
In Stock
Publisher: St. Martin's Press; 1st edition (December 1, 2002) ISBN-10: 0312306695 ISBN-13: 978-0312306694
The issue of globalization-its promises, and more often, its shortcomings-commands worldwide attention. Recent events illuminate the dark side of globalization and underscore the urgent need to redesign its basic principles. The terrorist attacks on September 11, 2001 are one in a series of crisis that have shaken the foundations of the global order. The rise of strong anti-globalization movements around the world, the deteriorating global economy, including America's own economic turbulence, and an ever-growing distrust of powerful multinational corporations in the face of catastrophic mismanagement, symbolized by Enron and WorldCom, dramatize the failure of globalization. For a safe and economically secure future, Charles Derber argues in People Before Profit we must de-bunk the myths about our current form of corporate-led globalization and re-orient ourselves on a more democratic path.
Popular misconceptions, what Derber terms the "globalization mystique," present globalization as new, inevitable, self-propelling, and win-win for rich and poor countries alike. By challenging each of these beliefs, Derber reveals a dynamic system that is constantly being invented and re-invented-and can be again. Globalization does not have to be a "race to the bottom" where the poverty gap grows ever wider and half the world lives on less than two dollars a day. In fact, Derber's hopeful and detailed vision of reform, including practical suggestions for every concerned citizen, shows that globalization has the potential to be an authentic agent of democracy, social justice, and economic stability. The challenges are great; the new globalization will require deep and difficult changes, as well as a new politics that shifts power away from the elite. But the seeds have already been planted and the new globalization is beginning to emerge.

In a moment rich with opportunity, People Before Profit is an essential contribution to the most important debate of our times, written in clear, straight-forward prose for everyone seeking a better world.

Write a review
Your Name:
Your Review:
Note:

HTML is not translated!
Rating:
Bad
Good
Enter the code in the box below: