Your shopping cart is empty!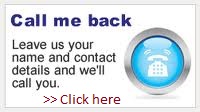 ​
The Inheritance: The World Obama Confronts and the Challenges to American Power by Sanger David E.
Product Code:
9780593064177
Availability:
In Stock
ISBN 10: 0593064178 ISBN 13: 9780593064177 Publication Date: 2009
Every morning Barack Obama receives intelligence briefings on the perilous state of the world he inherits. Here's yours. The Inheritance is the ultimate insider's look at the complex and terrifying challenges facing the forty-fourth president of the United States and how they erupted in the last years of George W. Bush's presidency. With unparalleled access to the key decision-makers and an insider's eye for detail, David E. Sanger, chief Washington correspondent for the New York Times, takes you inside the White House situation room as the true costs and consequences of the Iraq war become apparent. Distracted by managing a war gone bad, the Bush administration became blinded to the world around them: to the resurgence of the Taliban in Afghanistan; to a Pakistani government supporting the insurgents while claiming to fight them; and to the Iranian race towards a nuclear weapons capability. And whilst Washington looked elsewhere, the world moved on: North Korea obtained the fuel for eight bombs; China exploited the moment to buy up oil and influence around the world; and then came a global economic crisis of huge proportions, one a weakened America was not ready to confront. During seven years covering the White House for the New York Times, Sanger has had unrivalled access, on and off the record, to the world leaders, senior intelligence officials and top policymakers at the centre of this storm. Now, he presents the choices facing Obama. This is your map of the dangerous world that confronts the new president, and the rest of us. 'Somehow, David Sanger has broken through the secrecy and the government gobbledygook to tell us how we got to where we are and the choices this leaves for the next administration. One of the most important books of the year.' Bob Schieffer, Chief Washington Correspondent, CBS News
Write a review
Your Name:
Your Review:
Note:

HTML is not translated!
Rating:
Bad
Good
Enter the code in the box below: