Your shopping cart is empty!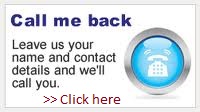 ​
9 Lies That Are Holding Your Business Back...: And the Truth That Will Set It Free by Steve Chandler, Sam Beckford
Product Code:
9781564148360
Availability:
In Stock
Publisher: Career Press (November 2005) ISBN-10: 156414836X ISBN-13: 978-1564148360
As an exciting sequel to his smash business bestseller 100 Ways to Motivate Others, Steve Chandler has teamed with Sam Beckford to write an astonishing wake-up call to the more than 20 million people in the United States and Canada who now own small businesses but don't know how to make them really pay off.

By exposing the nine most common (and often fatal) myths in business, Chandler and Beckford offer simple and inspired solutions to the self-induced problems created by small business owners every day. The surprising truths countering each lie – lies such as "It Takes Money to Make Money," "I Am A Victim of Circumstance," and "I Can Do This On My Own"—have been battle-tested for years by Sam Beckford and his hundreds of successful small business coaching clients.

Now, these same truths are delivered to millions of eager readers with the added kick of Chandler's trademark lively and entertaining writing style and powerful self-motivational tools. This book tells you not only how to guarantee that your business will be profitable, but also how to motivate yourself each day to do it!

Steve Chandler is one of America's best-selling authors whose eight books—including the bestsellers 100 Ways to Motivate Yourself and Reinventing Yourself—have been translated into more than 11 languages. Chandler is also a world-famous public speaker who was described by four-time Emmy-award winning PBS screen writer Fred Knipe as "an insane combination of Anthony Robbins and Jerry Seinfeld." Chandler was recently named to the faculty at the University of Santa Monica where he teaches in the graduate program of soul-centered leadership.

Sam Beckford is known throughout the United States and Canada as the "Small Business Millionaire." A five-time business failure who became a millionaire on attempt number six, his story has been told in books, on radio and television, and used in seminars across North America to help other business owners convert their own failures into successes. Beckford has successfully coached and been consulted by hundreds of business owners on how to get extraordinary results from ordinary small businesses, based on lessons from his own real-life experience.

Write a review
Your Name:
Your Review:
Note:

HTML is not translated!
Rating:
Bad
Good
Enter the code in the box below: