Your shopping cart is empty!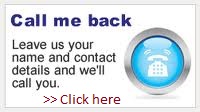 ​
Become Who You Were Born to Be: We All Have a Gift. . . . Have You Discovered Yours? by Brian Souza
Product Code:
9780307346629
Availability:
In Stock
Publisher: Crown Archetype (April 10, 2007) ISBN-10: 0307346625 ISBN-13: 978-0307346629
Do you ever feel burned out, beat up, or just plain bored, wondering, "Is this all there is?" Do you ever feel trapped in a stressful job that leaves you unhappy and unsatisfied? Do you ever question if you're doing what you're supposed to be doing—if you're fulfilling your life's purpose? If so, you are not alone.

Like millions of Americans, Brian Souza found himself in this precarious position a few years back. Despite attending dozens of motivational seminars and devouring the best the self-help industry had to offer, Souza was left wanting more. The turning point came when he finally realized it wasn't artificial motivation he was after; he was really searching for a legitimate reason to be motivated. Thousands of hours of research and countless interviews later, Souza finally uncovered the secrets he was looking for all along:

Just as musicians must make music, poets must write, and artists must paint, we all have a unique gift designed for a specific vocation that will bring both meaning and purpose to our lives. True joy and happiness will continue to elude us until we use that gift to become who we were born to be.

Become Who You Were Born to Be is a blueprint for discovering your unique gift and using it to realize your personal and professional potential. Souza's program for achieving success in all areas of life reveals:

• Four steps to discovering your gift, uncovering your passion, and unlocking your purpose
• How to overcome fears and deal with change
• How to work passion into your profession
• Why a midlife crisis should be celebrated
• How to stop stressing and start living
• How to diagnose and fix flawed life patterns
• The untold secrets of top achievers

To illustrate his life-changing philosophy, Souza relates true stories of everyday people and world-famous celebrities—including Lance Armstrong, Amy Tan, Sylvester Stallone, Garth Brooks, and Oprah Winfrey—who became heroes by overcoming adversity and squeezing every ounce of opportunity from their gifts.

Write a review
Your Name:
Your Review:
Note:

HTML is not translated!
Rating:
Bad
Good
Enter the code in the box below: