Your shopping cart is empty!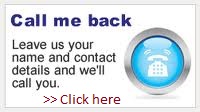 ​
Charming Your Way To the Top: Hollywood's Premier P.R. Executive Shows You How to Get Ahead by Michael Levine
Product Code:
9781592284405
Availability:
In Stock
Learn how to succeed by turning on the charm.
Levine has repped the likes of Sandra Bullock and Demi Moore (as well as Pizza Hut), and written 10 books, including Guerrilla P.R. His lesson here: people who learn how to "charm"—to show genuine care and a ready willingness to go the extra mile—are more likely to succeed than others. Thank you notes and birthday cards should be consistent; remembering someone's birthday just once ends up insulting, not charming. Levine even evaluates the everyday behavior of 50 A-list celebrities to show readers which stars are really charming. (Cary Grant gets his own chapter.) Adjustments to affect ("Don't smile an artificial, cynical smile") and lists like "10 Commandments to Charming Your Way to the Top" and "10 Ways to Calm Down Before a Business Meeting" take the place of situation-specific war-gaming. Chapters on "The Dark Side of Charm" and "Exceptions that Prove the Rule" go a little bit beyond appearances. The Hollywood stuff often feels more like padding than context, but it serves as enough of a hook; readers entering the job market for the first time will find the glitz makes the mechanics of nice go down more easily.
Write a review
Your Name:
Your Review:
Note:

HTML is not translated!
Rating:
Bad
Good
Enter the code in the box below: