Your shopping cart is empty!
Inverters and Batteries
Rss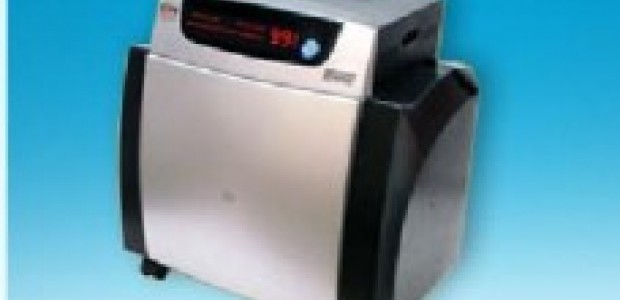 Product Code: 2.5KVA Inverter
Price: ₦80,000.00
Luminous inverters are specially designed to cater to a variety of applications.
General
Inverter Type : 2.5KVA Inverter
Maximum Power (VA) : 2500
Maximum Load (Watts) : 1800
Inverter Efficiency : 80%
Audible Noise : Less than 45 dB at 1 Meter
UPS Compatible : Yes

Input
AC Input Voltage Range : 230V +20% -30%
Frequency : 50 Hz. +/- 2%
DC Voltage : 220 V Nominal +/- 12%
Phase : Single Phase
Voltage Regulation : Yes

Output
Output Voltage (Inverter mode) : 230V AC Single Phase
Waveform (Inverter) : Sine Wave
Overload Threshold (%) : > 110 %
Tranfer Time (msec) : 35.0

Battery
Battery Type : Lead Acid
Rating (AH) : 2.0
Number of Batteries : 2
Recharging Time (Hours) : 12.0
Battery Protection : LOW BATTERY, REVERSE POLARITY

Indicators and Alarms
Display Type : LED
Mains On : Yes
Switch On : Yes
Read more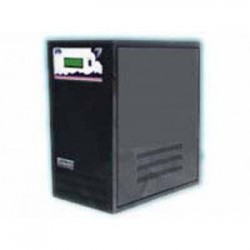 Product Code:

3KVA Luminous Inverter


Availability:

In Stock
Luminous inverters are trusted to deliver impressive power backup performance, round the clock. When you need a reliable 3kva inverter or any other inverter capacity in Nigeria, there are a few brands you can trust to deliver and Luminous is certainly one of them. Based on advanced inverter technology, Luminous is efficient, durable and relatively trouble-free.

The 3KVA Luminous inverter with meet most home and office power needs, excluding the heavy capacity equipment like air conditioners. Home appliances like Plasma/other TV, fans, lighting, fridge, computers, decoder and other home equipment can be powered by the 3kva Luminous inverter. If not sure that it's the 3kva inverter you need, our engineer will guide you to determine the right capacity for your load.

The 3KVA Luminous inverter offers advanced technology to ensure reliable performance and durability. Here are its features:
Luminous 3KVA inverter delivers fast Change-over time - your equipment will remain on.
It's built with surface-mounted technology for reliable and compact design

Enjoy faster Charging to get your inverter changed in quick time

Offers battery protection for longer battery life

Intelligent thermal management

Circuit breaker to protect your applinces on high loads

Advanced Energy Flow Management for lowest electricity consumption.

Reduced Component-Stress for more reliability & longer service life.

Harmonics Compensated Wave shape for higher appliance life.

When you want a reliable 3KVA sine wave inverter that can be trusted to perform satisfactorily, Luminous is one of the few brands to give serious consideration.
Read more
Showing 1 to 2 of 2 (1 Pages)