Your shopping cart is empty!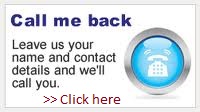 ​
50 ways to become a better speaker
Product Code:
50 ways to become a better speaker
Availability:
In Stock
Product details
At some stage in our lives, we all have to speak publicly, whether to propose a toast at a family wedding, or to make a formal business presentation. And we would like our audience to listen attentively, and above all, to enjoy listening to us. Public speaking can be a scary business. The margin for error is surprisingly wide when you consider that mistakes are witnessed by a living, breathing and laughing audience. If speakers really flounder, it may affect their reputations or their sales. It could diminish their credibility as leaders. It may be felt in their careers. In this title the reader will encounter actual examples where speakers have blundered, belittled their audience or bludgeoned it into boredom – and ultimately lost the attention of those whom they sought to persuade. Some of the lessons have been the author's, learnt the hard way in the course of building a professional speaking career; while others derive from the errors of speakers and presenters whom he has watched and zealously analysed over the years. In each case he explores what could have been done, and suggests how you can do it better. Because at some stage in your life, you will have to speak publicly.
Write a review
Your Name:
Your Review:
Note:

HTML is not translated!
Rating:
Bad
Good
Enter the code in the box below: