Your shopping cart is empty!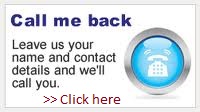 ​
Embossing Machine
Product Code:
Embossing Machine
Availability:
In Stock
Product Details
JL-68C PVC Card Embossing Machine, Metal tag embosser

PVC card embossing machine mainly use for PVC card letter embossing making,such as Pvc card fabrication.

Main Technical Parameters
Applies workpiece: Normative PVC, That be 80 *55 mm
1. Character-selection: character rosette turnplate
2. Internal 52 code characters:
Capitalization case of English letters (26): A~Z
Capitalization & Lower Arabic numerals (20):0~9
symbols (16): .$ # & ' . , ( ) :
Language Option Switch languge to help reading:
French German Italian Russian Spanish Portuguese French German Italian Russian Spanish Portuguese


PVC card embossing machines

INTRODUCTION
PVC card embossing machine is the necessary equipment at the end of the process of producing PVC card, this device, which is used to press out the outstanding letter of alphabet and numerals on the surface of PVC card, makes it to be identified or exclusive.

SPECIFICATION & PACKAGE IN THE BOX
The exproting package:Double box ;High-density foam What's in the package:1* machine;1 *Tool sets ; 1 *Tray

The manual and electric type of the machine on the market is two kinds of, Manual machine is cheaper and easier to use, so medium and small companies of producing card use it. Manual PVC card embosser machine has characteristics of reliable structure, accurate orientation, small bulk, laconic exterior and convenient operation.

Other description
1. Adopting ISO international credit card special character.
2. word spacing gap is 1/10inch
3. Operation model: manual
4. Raised type lines5 lines
5. Raised type location indicationindicator or sample card

6. VolumeL*D*H:340*300*180 (mm)
7. Net weight of the machine: 11.5kg
Write a review
Your Name:
Your Review:
Note:

HTML is not translated!
Rating:
Bad
Good
Enter the code in the box below: