Your shopping cart is empty!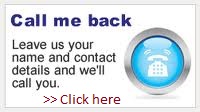 ​
Fargo Printer DTC550 with Lamination
Product Code:
Fargo Printer DTC550 with Lamination
Availability:
Out Of Stock
Product Details
Fargo DTC550-LC lamination-equipped ID Card Printer combines network security, card security and high-volume performance in an Ethernet-equipped printer that's powerful and easy to use.
Print Method: Dye-Sublimation / Resin Thermal Transfer

Resolution: 300 dpi (11.8 dots/mm)

Colors: Up to 16.7 million / 256 shades per pixel

Overlaminate Options: Thermal Transfer Overlaminate, .25 mil thick • PolyGuard Overlaminate, 1.0 mil and .6 mil thick

• All overlaminates available in clear, standard holographic design or custom high secure or secure holographic design.

Print Speed:**

7 seconds per card / 514 cards per hour (K)*

12 seconds per card / 300 cards per hour (KO)*

27 seconds per card / 144 cards per hour (YMCKO)*

36 seconds per card / 109 cards per hour (YMCKOK)*

34 seconds per card / 102 cards per hour (YMCKK/lamination)*

Accepted Standard Card Sizes: CR-80 (3.370"L x 2.125"W / 85.6mmL x 54mmW); CR-79 Adhesive Back (3.313"L x 2.063"W / 84.1mmL x 52.4mmW)

Print Area: CR-80 edge-to-edge (3.36"L x 2.11"W / 85.3mmL x 53.5mmW); CR-79 (3.30"L x 2.04"W / 83.9mmL x 51.8mmW)

Accepted Card Thickness: Print only: .020" (20 mil) to .050" (50 mil) / .508mm to 1.27mm (single-sided printing only for 50 mil cards); Print/Lamination: .030" (30 mil) to .040" (40 mil) / .762mm to 1.02mm

Accepted Card Types: PVC or polyester cards with polished PVC finish; monochrome resin required for 100% polyester cards; optical memory cards with PVC finish

Input Hopper Card Capacity: Dual hoppers, 100 cards each (.030" / .762mm)

Output Hopper Card Capacity: 100 cards (.030" / .762mm)

Card Cleaning: Removable card cleaning cartridge with replaceable cleaning roller

Memory: 16MB RAM

Display: User-friendly, SmartScreen™ LCD Control Panel; LED display on optional Card Lamination Module

Software Drivers: Windows® 2000/XP/Server 2003

Interface: USB 1.1 (USB 2.0 compatible); optional 10BASE-T Ethernet with internal print server

Operating Temperature: 65° to 80° F / 18° to 27° C

Humidity: 20-80% non-condensing

Dimensions: DTC550: 10.75"H x 18.5"W x 11"D / 273mmH x 470mmW x 279mmD; DTC550 + Lam: 10.75"H x 30.5"W x 11"D / 273mmH x 775mmW x 279mmD; Lam Module: 10.25"H x 30"W x 11"D / 260mmH x 762mmW x 279mmD

Weight: DTC550: 20 lbs. / 9.1 kg, DTC550 + Lam: 39 lbs. / 17.7 kg, Lam Module: 19 lbs. / 8.6 kg

Agency Listings: Safety: UL 60950-1, CSA C22.2 (60950-1) and CE EMC: FCC Class A, CRC c1374, CE (EN 55022 Class A, EN 55024, ENG 1000-3-2, ENG 1000-3-3)

Supply Voltage: 100-240 VAC, 3.3A

Supply Frequency: 50 Hz /60 Hz
Write a review
Your Name:
Your Review:
Note:

HTML is not translated!
Rating:
Bad
Good
Enter the code in the box below: