Your shopping cart is empty!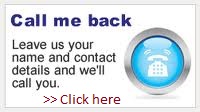 ​
Nikon COOLPIX S3500
Product Code:
Nikon
Availability:
In Stock
Product Details
Specs:

Details:

Description:

Warranty Terms - Parts

1 year

Warranty Terms - Labor

1 year

Height

2.3 inches

Width

3.8 inches

Depth

0.8 inches

Weight

4.6 ounce

Vista Compatible

Home Basic

Megapixels (Effective)

20.1

A camera's image sensor resolution measured in millions of tiny dots (pixels). Effective megapixels — the number of megapixels actually used to capture the image — is typically slightly lower than the number of total available megapixels.

Megapixels (Total)

20.48

Image Resolution

Up to 5168 x 3880

The clarity of a digital image, determined by multiplying the number of pixels wide by the number of pixels high (e.g., 640 x 480).

Optical Zoom

7x

This is your lens' true zoom capability. The lens does the work by reducing or enlarging the field of view. The greater the optical zoom, the closer you can get to the subject you are shooting.

Digital Zoom

4x

This is not true zoom, it is merely simulating zoom by enlarging the existing image's pixels by cropping. The actual length of the lens does not change. Digital zooming results in reduced image quality, and should generally be avoided or turned off on your camera altogether. Optical zoom is recommended to ensure crisp, detailed photos.

Lens Features

Glass lens (8 elements in 8 groups)

Lens Focal Length(s)

4.7-32.9mm (35mm equivalent 26-182mm)

The distance (in millimeters) from a camera's image sensor to its lens, usually given in terms of the 35mm (film camera) equivalent. Cameras with optical zoom have a range of focal lengths, while cameras without optical zoom have a fixed focal length.

LCD Screen Size

2.7"

Size of the LCD screen, in inches, measured diagonally from corner to corner.

LCD Screen Features

TFT-LCD with 5-level brightness adjustment and QVGA resolution (230K dots)

Viewfinder

LCD only

Provides the photographer with an approximation of what the lens is seeing. In addition to a conventional optical viewfinder, most digital cameras also provide a color LCD panel.

Image Stabilization

Yes, optical

Digitally compensates for camcorder shake so videos appear steady.

Face Detection

Yes

Burst Mode

Yes

Also referred to as continuous shooting, burst mode captures multiple shots in rapid succession with a single click of the shutter. This is a useful feature when shooting subjects in motion.

Panorama Mode

Yes

Image Stitching

No

Internal Memory

64MB

Memory that is built into a digital camera for storing images.

Compatible Memory Formats

Secure Digital (SD)|Secure Digital Extended Capacity (SDXC)|Secure Digital High Capacity (SDHC)

Number of images that can be stored on a digital camera's built-in memory and/or included removable memory cards. This number varies depending on the resolution of each image. The higher the resolution of the image, the more storage space it takes up.

Text Overlay

Date and time

Allows text to be placed over a digital image in-camera. Options range from automatic time and date stamping to the ability to enter custom captions.

Shutter Speeds

1 - 1/2000 sec.; Fireworks show: 4 sec.

The rate (typically measured in fractions of a second) at which a camera shutter opens and closes to capture an image. Slow shutter speeds are used for low-light conditions, while faster speeds are best for action shots.

Aperture Range

f/3.4 - f/6.4

The range, expressed in f-stop numbers, from a camera's largest lens opening setting to its smallest. The greater this range, the more manual control and creative license available to the photographer in regard to light and focus.

White Balance

Auto, cloudy, daylight, flash, fluorescent, incandescent, preset manual

Settings that assess and compensate for color conditions in any given lighting to ensure true-to-life color. Most digital cameras feature automatic white balance settings as well as the option to manually override such settings.

Flash Range

1.6' - 13.1' (wide); 3.9' - 6.6' (telephoto)

Distance over which a flash will adequately light a subject.

Flash Modes

Auto, auto with red-eye reduction, flash cancel, fill-in flash, slow sync

Flash settings. Common modes include Auto (camera decides when the flash is needed), Red-Eye Reduction (minimizes eye reflections) and Fill (reduces deep shadows in bright sunlight).

Focus Range

Normal: 1.6' - infinity (wide); 3.3' - infinity (telephoto); Macro: 2" - infinity

Distance over which the camera is capable of focusing on the subject.

Movie Mode

Yes

Captures short, low-resolution video clips, sometimes with sound.

ISO Equivalent

80 - 1600|fixed range auto (80 - 400, 80 - 800)

Measurement of a digital camera's light sensitivity, which is equivalent to a conventional camera's film speed. The higher the ISO, the clearer the image in low-light conditions.

Self-Timer

10 sec. or 2 sec.

Interface

USB

Connection used to transfer digital images from a camera to a computer. USB 2.0 is the most common digital camera interface.

Camera Dock

Not included

Video Outputs

NTSC, PAL

Jack that allows the camera to be connected to a TV for viewing images.

Audio

Yes

File Formats

JPEG, AVI (Motion-JPEG compliant), WAV

Exposure Control

Programmed AE; exposure compensation (±2 EV in 1/3 steps)

Settings that regulate the amount of light entering the camera lens, which affects how light or dark an image will be.

Image Storage Capacity

Varies

Number of images that can be stored on a digital camera's built-in memory and/or included removable memory cards. This number varies depending on the resolution of each image. The higher the resolution of the image, the more storage space it takes up.

Batteries

1 rechargeable lithium-ion EN-EL19 (included)

AC Adapter

Yes

Powers a device from a standard AC outlet.

Imaging Sensor Type

CCD

Type of element used to convert light into a digital image. The most common types are CCD (charge-coupled device) and CMOS (complementary metal-oxide semiconductor).

Imaging Sensor Size

1/2.3"

Size of the CCD or CMOS image sensor, usually measured in fractions of an inch (e.g., 1/1.8" or 2/3"). In general, the larger the sensor, the better the picture quality.

Tripod Mount

Yes

A threaded socket in a camera's base that is used to secure it to a tripod.

Touchscreen

No

Software Included

NikonView NX 2

Color Category

Silver

HD Movie Mode

Yes

Smile Mode

Yes
Write a review
Your Name:
Your Review:
Note:

HTML is not translated!
Rating:
Bad
Good
Enter the code in the box below: